Mission Oak High School
Mission Oak Winter Update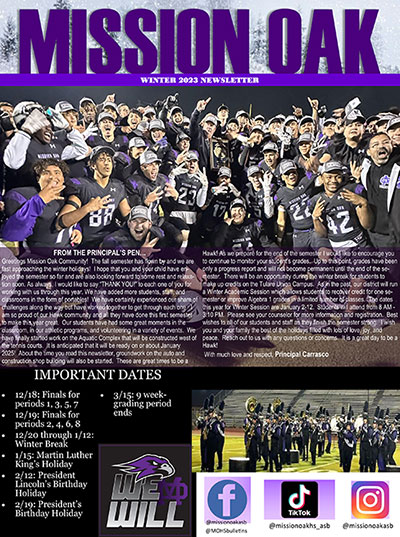 ASB Updates
Athletics Updates
Hawks Pull Off A Playoff Win
By Matthew Carrasco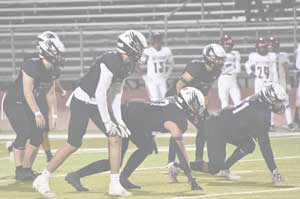 The Mission Oak Hawks football team escaped their first play-off game with a narrow victory of 38-31 against the Independence Falcons.
Quarterback Daniel Gonzalez helped lead the Hawks to triumph by having a pair of rushing touchdowns.
The Hawks ended the first half with a deficit of 21-17. They fought and clawed in the third quarter in order to build a lead of 10 points against the Falcons. The score would now stand at 31-21.
Rushing into the fourth quarter, the Falcons battled in an attempt to make a comeback, scoring 10 points against our aggressive defensive line, but were unsuccessful.
The Hawks are looking forward to facing Mt. Whitney in an attempt to stay alive in an extremely competitive play-off race.
This will be a tough challenge looking at last week's game where Mt. Whitney defeated Nipomo 28-18.
Whitney is currently on a seven game winning streak.
The Hawks are looking forward to this game that will take place at Bob Mathias Stadium on Thursday, November 9.
Be sure to visit our Athletics page for the latest MOHS athletics news!
Important Information for Seniors
Mission Oak Protective Services and Law Academy