MOHS Music Department
Mr. Calvin Carr directs our diverse music program. From beginning to advanced, we are proud of our performing ensembles and are honored that so many Hawks participate in such a wonderful and creative program.
Marching Band
Our marching band, percussion, and color guard students rehearse regularly after school to prepare a field show for competitions and football games during the fall semester. Students who are in the advanced auxiliary bands may join the marching band.
Parade Band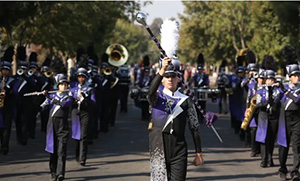 Marching band students also compete in parade band, but for those who cannot commit the time for marching band, parade band is another option. Students in the parade band must also be enrolled in a performance music class of their choice.
Advanced Band
In this ensemble, students prepare literature during class time for a fall and spring concert for friends and family. Students perform in the spring semester at various festivals and close the year with a performance at graduation in June. We require that students have prior experience or an audition to join this ensemble.
Intermediate Band
In the intermediate band class, students better their playing ability, learn to play a second instrument, or learn to play an instrument for the first time. All in this class must perform in concerts and parades. Interested students may join without an audition.
Jazz Band
This ensemble performs several times throughout the year on campus, at festivals, and throughout the community. Enrollment in this class is by audition or teacher recommendation only. Students interested in jazz band must be enrolled in either advanced band or jazz band while performing concurrently in both ensembles.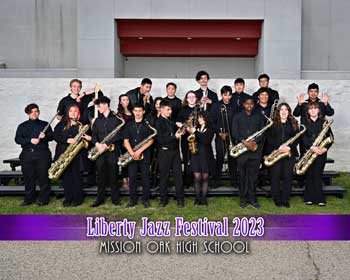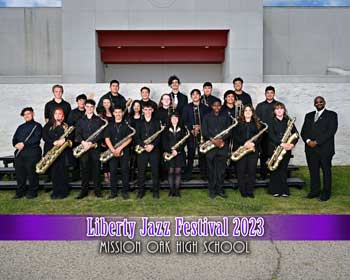 Orchestra
The orchestra is open to everyone who plays an orchestral string instrument or who has never played but wants to learn. Students prepare literature for department concerts, joint concerts, and adjudication.
South Valley Winter Arts Association Winter Percussion Championships
Winter Guard
Color guard students go indoors to compete in gyms and arenas. At MOHS, we expect students of the fall color guard to continue with the winter guard program and enroll in an auxiliary band class, but everyone can audition. This group competes locally on the weekends from January through March.
Winter Percussion
Percussionists go indoors to compete in gyms and arenas. We expect students of the fall drumline to continue with the winter percussion program, but auditions are open to everyone. This group competes locally on the weekends from January through March.